My arcade cabinet recently survived a 950-mile road trip, on a moving truck, from Georgia to Texas. I'm happy to say that it survived mostly intact, with only a few minor cosmetic issues.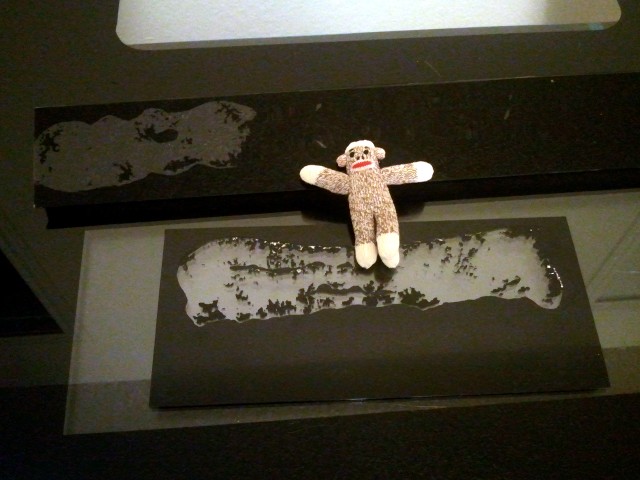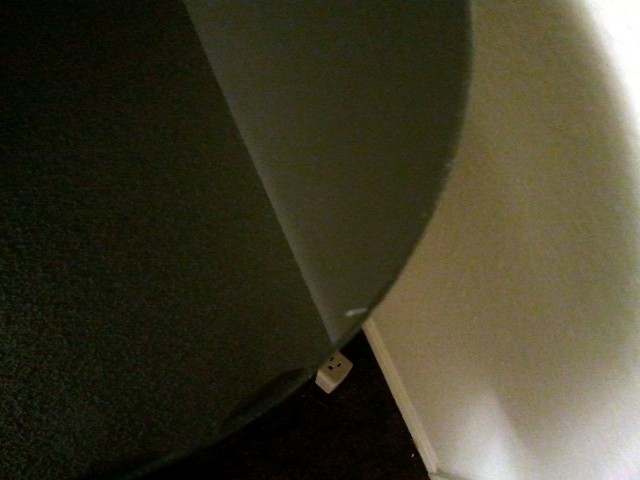 Some design goals created some weaknesses
Structurally speaking, the interlocking design of the arcade cabinet makes it surprisingly sturdy. From a cosmetic standpoint, some of our design decisions made some parts of the cabinet quite fragile.
We were trying to avoid using fasteners (screws, bolts, etc) of any kind at all, and we were absolutely determined to have absolutely no visible fasteners what-so-ever…
We did end up having to use some screws, but none of them are visible. We used screws and metal brackets underneath to tie the four control panels together. We also used screws and metal l-brackets to attach the front control panel cover panels.
The glue works great, mostly…
We completely succeeded on the second goal. To avoid fasteners, we ended up gluing many of the blackened Plexiglas panels to the cabinet. The glue we used sticks very stubbornly to the cabinet body. It also sticks very well to the paint on the back of the Plexiglas panels…
However, the paint doesn't stick quite so well to the Plexiglas. As you can see in the pictures, the paint has separated from the back of the clear plastic.
The problem with the painted glass top
There are also some small nicks in the paint on the tabletop surface. I expected this to be a problem. The paint just doesn't stick all that well to glass. I had trouble with peeling paint around the four points where the glass rests on the cabinet from very early on. I ended up putting squares of tape over those sections to protect it a bit.
Fortunately, it is very easy to touch up these spots. I haven't decided how I'm going to try to protect that paint in the long term. I thought about slathering on a coat of polyurethane to the blackened areas. That should help distribute the pressure a bit.
There's plenty of new games on there now!
I've collected quite a few good arcade-style games since I last saw my arcade table back in November. I already wrote about Super Meat Boy, but there are a handful of other games.
I've also installed Jamestown and Bit.Trip Runner from the same Humble Bundle. Toki Tori, from the Humble Bundle for Android, looks quite good on there as well.
I also picked up a copy of Swift*Stitch. I'm a bit bummed out about this one. The game is a lot of fun, and the vector graphics would look right at home on an arcade cabinet. It also runs flawlessly under Wine. My cabinet doesn't have a trackball or mouse, though, and all the menus seem to require a mouse. It looks like it'll be too complicated to set up cheater mouse bindings like I did for Titan Attacks!