It is the gift-giving season again, and finding the right gift can be very hard work. I wrote up a little "gift ideas" blog post like this one last year, and I was extremely surprised with how popular it was. I must not be the only one that has trouble picking out gifts, so I thought I'd put together another list of gift ideas for 2014.
I am cheating a little. Many of these items were on the list last year, because I feel like they are still good ideas for gifts. There are a couple new items, though!
Everything on this list is something that I currently own, use, and enjoy. I do list some alternative sizes and brands, though, and I don't own all of these. The USB battery packs are an example of this. I prefer the small, low-capacity models, but I also listed some larger models as well, even though I don't own them.
I tried to cover a wide range of prices to help you find a gift for almost anyone on your Christmas shopping list. I also tried to pick out gifts that just about anyone can use. I didn't want you to have to worry about whether someone has a PlayStation or Xbox, or a PC or Mac.
USB Battery Pack / Chargers ($9 to $50)
External USB battery packs should come in handy for any geek who needs to keep their gadgets powered up while on the go. I ordered my first external battery pack last year, and I decided to get one of the smallest and most inexpensive models I could find.
It is the Swift Gear Mini 2600 mAh battery pack. It is a small, light, four-inch tube that is small enough that I won't even notice it in my jacket pocket. It is about the size of a small flashlight. In fact, it is a small flashlight, and a surprisingly bright one at that.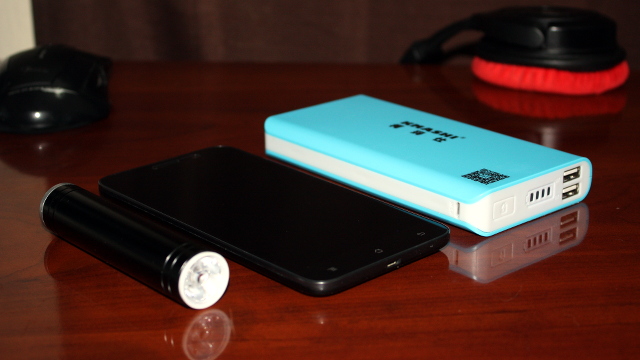 I was a bit worried that a 2600 mAh battery pack might not have enough capacity, but I'm happy with the choice I made. It is able to bring my Nexus 4 from 14% charge all the way up to 84% in less than two hours. That is enough to buy me a few extra hours of tethering, which will definitely be helpful next time I'm stuck waiting in an airport. It also manages to bring my Nexus 7 tablet up to 43% from the low battery warning at 14%.
I've had my Swift Gear battery pack for more than a year now, and I've used it quite a few times. It still works just fine, and the flashlight is very bright and comes in handy more often than I would have guessed. I have noticed a small flaw, though. If I leave it in my bag for several weeks or months, it doesn't retain anywhere near a full charge.
I also included two larger battery packs in my list. I haven't used these specific models myself, but they were other models I was considering before I decided which size I wanted. Both of the larger battery packs are capable of charging two devices at a time, and their larger capacity would be handy if you were trying to charge a more power-hungry device like a tablet.
My favorite multitool ($80)
I have had my Swiss Army CyberTool for at least 12 years now, and I would be lost without it. I actually received mine as a Christmas present, and it is the perfect multi-tool for a geek like me that is always building computers and taking apart servers.
The thing that sets the CyberTool 34 apart from most other multitools is its bit driver. It comes with Torx bits, which come in very handy if you run into any HP servers. The bit driver itself is also the correct size to fit brass motherboard standoffs.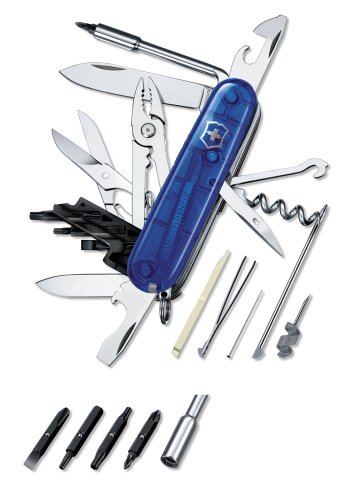 Some people prefer the Leatherman-style tools, and I own a similar Gerber multitool. These are also very handy tools, and I've used mine quite a bit, but they're all centered around that giant set of pliers. I just don't need pliers very often. If your geek is anything like me, he'll get a lot more mileage out of the Victorinox CyberTool 34.
Arduino Starter Kits ($55 to $130)
The Arduino is a nifty little hardware prototyping platform, and it is a great way to dip your toe into the world of hardware development. An Arduino board all by itself isn't very useful. When my first Arduino board arrived, the first thing I did was program it to blink an SOS on its built-in LED.
This isn't very exciting at all. You need other electronic components if you want to do something interesting. You need parts like LEDs, resistors, buttons, motors, and buzzers. The easiest way to get going is to buy an Arduino starter kit.
I pieced together my own starter kit, but that wouldn't make a very good gift. The Official Arduino Starter Kit and the Sparkfun Inventor's Kit are both good choices, and they both come with a similar array of parts. The official kit seems to come with a larger printed guide, while the kit from Sparkfun comes with a nice storage case.
Of the two, I think Sparkfun's Inventor's Kit is a better gift and a better value. Sparkfun's carrying case is a nice touch, and their holder for the Arduino and breadboard looks pretty convenient.
If you'd like to save money, you can go with a more generic kit. This Arduino Uno Ultimate Starter Kit is about half the price of the other two kits. It may have fewer components than the other two kits, but it definitely provides a better "bang for the buck."
I haven't had time to work on any interesting projects with my Arduino boards. I've been too busy using my 3D printer. The most amazing thing is that my 3D printer is controlled by an Arduino board exactly like the board that I originally bought. It is amazing what an Arduino can be used for!
Amazon Fire TV ($99) or Fire TV Stick ($39), and Amazon Prime
I've used a lot of different set top boxes over the years to both play content on my local network and stream TV shows and movies from services like Netflix and Hulu Plus, but I have to say that the Amazon Fire TV has been a significant upgrade. It wakes up quickly, and I can be watching the next episode of my favorite TV shows in seconds.
The speed is my favorite feature of the Fire TV. Moving around in the user interface is lightning fast in comparison to my PlayStation 3 and Roku boxes. It is also a very hacker-friendly device, and I had no trouble installing XBMC (now called Kodi) on our Fire TV. XBMC runs almost as well on the Fire TV as it does on my desktop computer. Having XBMC available is a nice bonus, but is in no way necessary for the Fire TV to be a great set top box.
The Fire TV can stream Netflix and Hulu Plus flawlessly, but the user interface definitely emphasizes Amazon's own TV and movie content. We have been happy Amazon Prime subscribers for many years, and Amazon's addition of the majority of HBO's TV series has really made Amazon Prime free video streaming into a very nice streaming service.
Amazon's streaming catalog may not be as big as Netflix, and it may not have currently airing TV shows like Hulu Plus, but it is a very solid contender. The recently added HBO shows are also a big plus. It is the other benefits of an Amazon Prime subscription that make it a much better value than Hulu Plus or Netflix. Amazon Prime also gives you free 2-day shipping, a free music streaming service, access to free ebooks, and unlimited photo storage.
My Fire TV Stick didn't arrive until after I originally wrote this post, but it is here now! For my purposes, the Fire TV Stick is every bit as good as its big brother at a fraction of the price. It has about half the RAM and CPU horsepower, but doubt I could tell you which device is which in a blind test based on their performance.
As long as you're don't intend to use your Fire TV for playing games, and your home has a stable Wi-Fi signal, it would be hard for me to recommended the more expensive Fire TV over the Fire TV Stick.
Amazon Fire TV at Amazon Amazon Fire TV Stick at Amazon Amazon Prime Gift Subscription at Amazon
Bodum double wall mugs ($27)
I use my double wall cups from Bodum every single day. They not only look great, but they're also extremely functional. I use my espresso machine to make an awful lot of lattes, and espresso is a pretty fragile thing. If you pour your tiny shot of espresso into a cold ceramic mug, you will almost immediately bring it down to room temperature and ruin the flavor.
That means I have to warm up my mug first. The double wall cups from Bodum are not only insulated, but the inner layer of glass has very little thermal mass. That means I don't have to warm up my mugs, and I can start drinking sooner.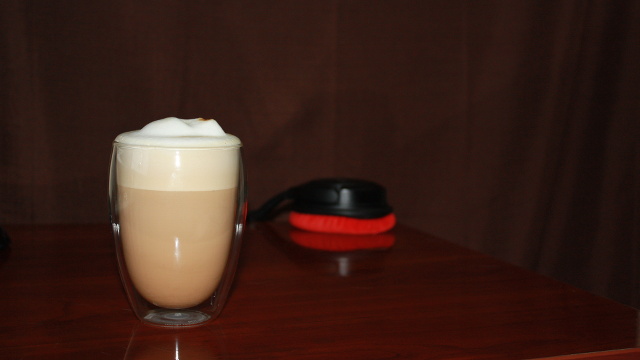 My laboratory beaker mug made the list last year, and it is probably made out of the same sort of glass as the Bodum cups. The biggest difference would be the lack of a second layer of glass.
The beaker is definitely the geekier of the two options, but I still prefer the Bodum cups. They're just more practical. I prefer the 12-oz size Bodum glasses without handles, but they come in an assortment of different sizes and shapes. They even have them in the right size and shape to keep your beer cold and your hand warm!
A Craft Coffee subscription (15% off with code "pat1245")
Craft Coffee is the perfect gift for a coffee geek. I was given a subscription to Craft Coffee early this year, and I was hooked as soon as the very first shipment arrived. They send three 4-oz sample-size packs of coffee from roasters all around the country every month.
My first shipment from Craft Coffee included an Ethiopian Yirgachiffe from Slate Coffee Roasters. The notes on the bag read, "Light, pillowy and clean, with flavors of dried strawberries, confectioner's sugar, and breakfast cereal." I thought this sounded like a bunch of hogwash, but boy was I wrong! It really did smell and taste like breakfast cereal—like Frankenberry cereal.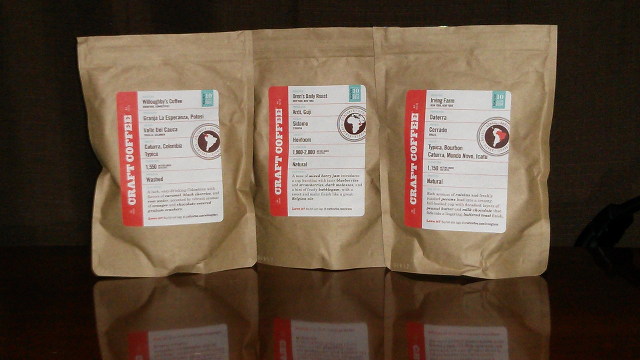 I felt like this was absolutely amazing. This isn't flavored coffee. This is just delicious coffee that is picking up flavors out of the soil that it was grown in.
If you do place an order with Craft Coffee, you can use my referral code "pat1245" when you place your order. You'll receive a 15% discount, and they'll give me a free month of coffee. People have been using my referral code more often than I would expect, and no one has come back here to complain. I'm assuming that means they also feel that Craft Coffee is an excellent value.
Conclusion
I hope this list of gift ideas has helped you in your search for the perfect gift. If you feel that I missed anything important on this list, please leave a comment and let me know. I'd like to hear your opinion!