UPDATE: This blog post is getting starting to get old. I'm still subscribed to Craft Coffee, but the service has changed a bit. You can read more about it my most recent blog post about Craft Coffee!
I enjoy coffee. I use my low-end pump driven espresso machine to make a latte for myself almost every day. When I first bought the espresso machine, I was grinding cheap coffee beans from the grocery store. Just about the fanciest brand I used was Dunkin Donuts.
I was happy enough with the Dunkin Donuts lattes for a few years. That all changed when I moved back to Dallas/Fort Worth metroplex. I went to the Central Market with my wife. I don't like grocery shopping, and I really don't like these fancy, upscale grocery stores. My opinion changed when we walked past the giant wall of coffee at the Central Market store in Plano.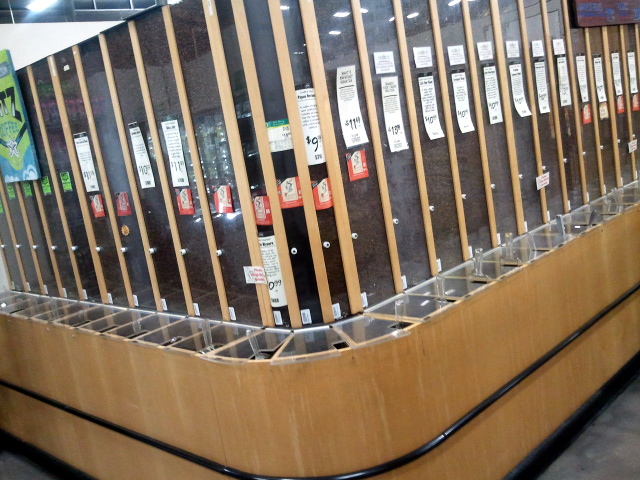 They have coffee beans from many different roasters. One of them is only a few miles from here, and one or two are from Houston. I'm pretty sure I scooped out a small amount of at least a half dozen different beans from about three different roasters. On that first visit, I even managed to pick out the coffee that would be my favorite for a couple of years, the Premium House Blend from Addison Coffee Roasters.
In fact, I'm drinking one of their coffees right now. It is their Premium Espresso Blend, and it was probably almost a tie for my favorite coffee. I was pretty certain that this pair of coffees would be the end of my journey. I still try out other beans when I refill at the Central Market, but nothing has displaced my two favorites until now.
My friend Brian got me a coffee subscription from Craft Coffee. This sounded pretty awesome. Craft Coffee will send me three 4 ounce packets of premium coffee beans from top artisan roasters. When the first shipment arrived, I figured I should write up a little review.
It looks like they will all be single-origin roasts, and this had me just a little bit worried. I've hit some real duds in the past when I've tried single-origin beans.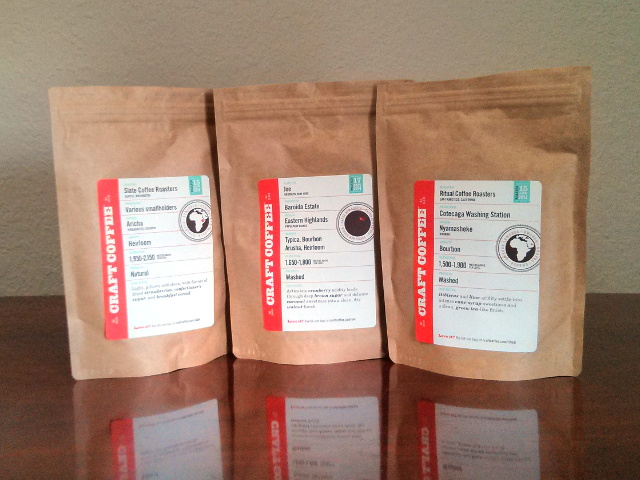 I didn't need to worry. All three of the coffees I received so far are delicious. I really wish that I could still say that my favorite coffee comes from a local roaster just a few miles from here. I really do, but I can't. All three of these new coffees have jumped straight to the top of my list!
Slate Coffee Roasters, Seattle, WA
Producer
Various smallholders
Origin
Aricha, Yirgacheffe, Ethiopia
Variety
Heirloom
Elevation
1,950-2,150 Meters
Process
Natural
Light, pillowy and clean, with flavors of dried strawberries, confectioner's sugar, and breakfast cereal.
I knew this coffee was going to be delicious as soon as I fired up the grinder. The whole kitchen started to smell a bit like Frankenberry cereal. At least, I believe that's what it smelled like. I haven't seen Frankenberry in over a decade. At any rate, it smelled delicious.
These are also the tiniest coffee beans I've ever seen. In fact, all the beans in this shipment are small, but they're not as small as the ones from Slate Coffee Roasters. These beans are also the most beautiful light brown color.
It doesn't just smell delicious. It also tastes delicious. I had my first latte a few days ago using these beans. At the time, I could definitely identify that it was sweet, and there was definitely some sort of slightly tangy aftertaste that I just couldn't identify.
Now that I've read the description, the strawberry flavor is unmistakable. Now that I know it is there, I just can't ignore it. This coffee really makes me think of breakfast cereal.
The label also told me that this coffee was "natural," as opposed to "washed." This worried me a bit. I'd never had coffee like this before. As it so happens, my misgivings were entirely misplaced.
Joe, Brooklyn, NY
Producer
Baroida Estate
Origin
Eastern Highlands, Papua New Guinea
Variety
Typa, Bourbon, Arusha, and Heirloom
Elevation
1,650-1,800 Meters
Process
Washed
Articulate cranberry acidity leads through deep brown sugar and delicate caramel sweetness into a clean, dry walnut finish.
On scales of both sweetness and acidity, I would have to say that this coffee from Joe's occupies the middle ground between the other two. It might seem almost as sweet as the coffee from Slate Coffee Roaster, but it has a complete lack of strawberries.
On my first pass through all three coffees, I would have chosen the one from Slate Coffee Roaster as my favorite. When I tried it again, I wasn't so sure. I'm starting to think that Joe's might be the one that I prefer out of these three.
Ritual Coffee Roasters, San Francisco, CA
Producer
Cotecaga Washing Station
Origin
Nyamasheke, Rwanda
Variety
Bourbon
Elevation
1,500-1,900 Meters
Process
Washed
Hibiscus and lime acidity settle into intense cane-syrup sweetness and a clean, green-tea-like finish.
The coffee from Ritual Coffee roasters is quite good, but it is my least favorite of the three. It tastes more like a plain, ordinary cup of coffee than the other two.
I definitely believe the description on the bag. It is a bit more acidic than the other two, and it is sweeter than the coffee I normally drink. If I had tasted this one first, I bet you I would have been amazed by how good it is. Then I'd have tried the other two, and I would have been surprised by just how much better coffee can be.
The Verdict
I wasn't sure how well a coffee-of-the-month-club was going to work out, but so far I very much like the idea. Judging by how empty the first three pouches of coffee are now, I am predicting that each delivery from Craft Coffee will last me a little more than two weeks.
My coffee subscription was a gift, but I didn't think I should write about it without investigating the pricing. At the annual subscription rate, Craft Coffee costs a little more than twice as much per ounce as my usual coffee that I buy locally.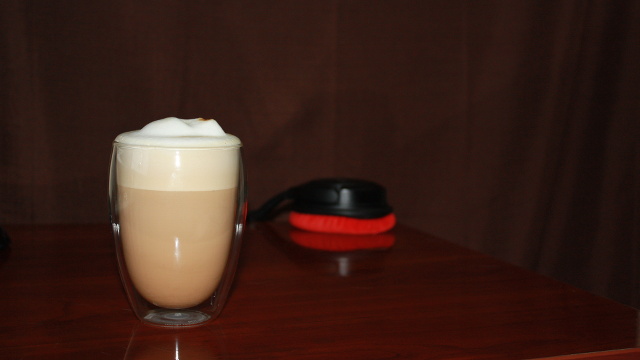 I believed that I was up high enough on the coffee-pricing curve. I thought that paying more would only buy me a tiny fraction of an improvement in taste. I was wrong. I was very wrong.
So far, I think that a Craft Coffee subscription is worth every penny. They've shipped me three most excellent coffees, and I can't wait to sample each of the remaining 15 varieties of coffee in my subscription.
I will also be keeping an eye on the selection at my local roaster. If they have any beans and roasts similar to those that Craft Coffee has sent me, I will be very curious to see how they compare!
Update
Today is Wednesday, May 22, and I just received the email notifying me that my next round of coffee from Craft Coffee is on its way. The tracking says it will be delivered on Friday.
I was able to stretch first shipment of coffee out over almost the entire month, but I had to cheat a little. I stopped at the Central Market last week and picked up about eight ounces of Addison Coffee Roasters beans. I was excited to see that they also have Ethiopian Yirgacheffe beans. Addison Coffee's Yirgacheffe is roasted darker, and it doesn't have any of the dried strawberry flavor like the beans from Slate Coffee Roasters. It still tastes good, and it costs a lot less than Slate Coffee Roasters' Yirgacheffe.
I don't have enough beans to pull a shot of any of the three bags from Craft Coffee. Two of them were close, so I filled out the shots with two or three grams of Addison Coffee. I'm drinking my last cup of Joe right now. The rest will be gone tomorrow, and I'll be waiting patiently for Friday to arrive.
Use my referral code "pat1245" and you'll get 15% off
If you use my referral code (pat1245) when checking out at Craft Coffee, you will get a 15% discount. Not only will you save money, but they tell me I'll get a free month of coffee with every order. That sounds like a good deal for both of us!