I received a box from Craft Coffee about a month ago, and I already wrote about two of the coffees in that box. One of those three coffees was Ethiopian, so I decided to save that bag for last.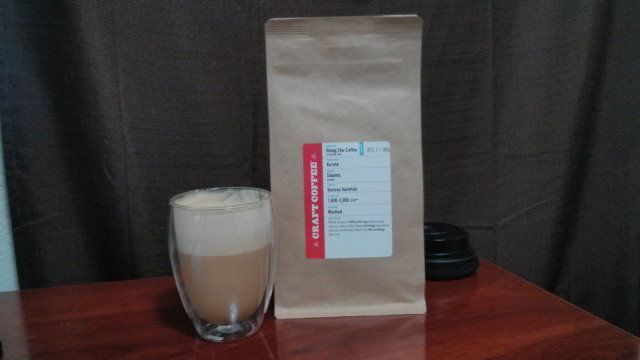 I don't think I've ever met an Ethiopian coffee that I didn't enjoy, and this bag of coffee from Rising Star Coffee is no exception. This Ethiopian Sidama might be every bit as delicious as the Ethiopian Yirgacheffe I had from modcup last year.
Rising Star Coffee, Cleveland, OH
Producer
Korate
Origin
Sidama, Ethiopia
Variety
Various Varietals
Elevation
1,600-2,000 Meters
Process
Washed
With notes of blueberry and sweet spices, this coffee has citrusy qualities and an awesome layer of chocolaty flavors.
This coffee from Rising Star Coffee is excellent. I had my double shots of espresso tuned in pretty quickly, and I have been making some lattes that rival the very best that I've ever made.
It has that fruity flavor that I've come to expect from Ethiopian coffees, and it is very smooth and delicious. If the shot pulls even just a little too fast, I am left with a bitter aftertaste. It has been better if I err on the slow side, though, because even the slowest shots that I've pulled have been delicious—not even the least bit sour.
Use my referral code "pat1245" and you'll get 15% off
If you use my referral code (pat1245) when checking out at Craft Coffee, you will get a 15% discount. Not only will you save money, but they tell me I'll get a free month of coffee with every order. That sounds like a good deal for both of us!